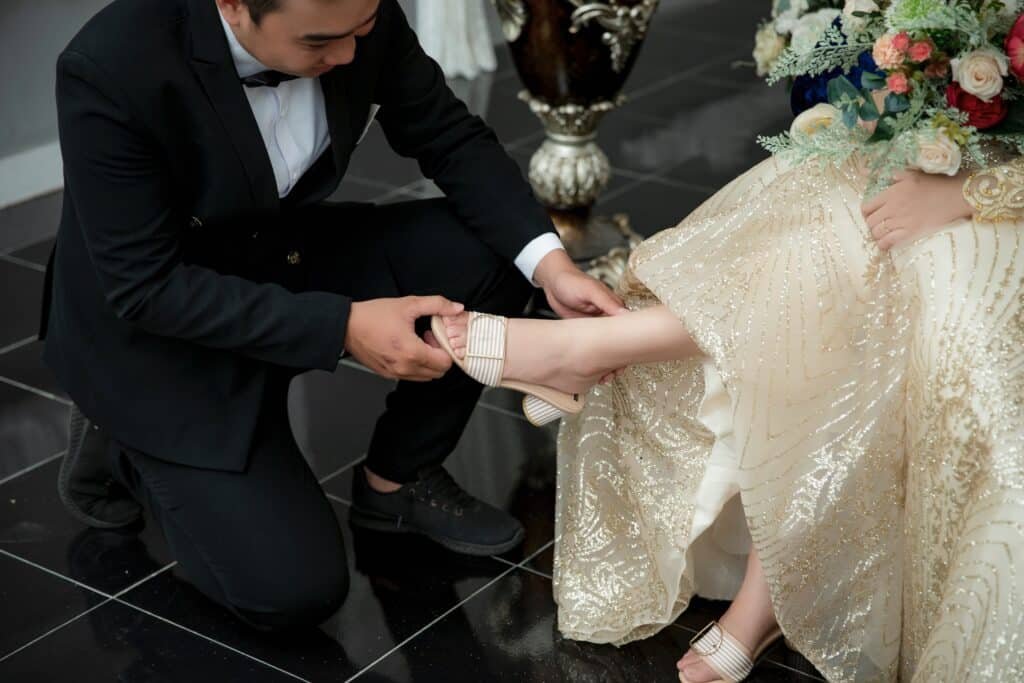 An irresistible husband is a man (or woman) who meets their wife's and children's essential needs. Moreover, they do this so that their family adores them.
Also, the irresistible husband knows how to be a good friend and husband and a loving father.
The attributes of an irresistible husband are not gender-specific. A woman can also be an irresistible wife if she has all the qualities discussed.
As a result of all you do, your wife will have eyes only for you. Sounds too good to be true? Let's see.
How to Be an Irresistible Husband in 7 Steps
A man does not entreat for love. It is the irresistible impulse towards each other of two souls, a union in which there is neither conscious giving nor receiving.

Rosa Campbell Praed
Becoming an irresistible husband is not easy. It takes a lot of patience, understanding, and effort. In addition, it requires meeting your partner's vital emotional needs. But you can make it easier on yourself by following the following steps.
1. An irresistible husband is present in their marriage
Please make your marriage your priority. Not your work or your friends.
Your wife needs your physical and emotional presence. Also, a man's masculinity can help protect and support their family.
Another way to show physical presence is to focus one's total sexual energy on the marriage. Doing that will remove the dangers of extramarital affairs and relational breakdown.
2. Prioritise honest and open communication
Honesty and openness are the bedrock of many successful marriages. You should feel free to share vital details of your past with your spouse without feeling judged. Poor communication can sabotage your marriage.
Love is an irresistible desire to be irresistibly desired.

Robert Frost
3. Listen to your wife; don't offer quick fixes!
John Gray's book, "Men are from Mars, women are from Venus", explains that men and women differ in their communications. For example, women express their feelings through long talks, but all they want is a listening ear. On the other hand, men are impatient when they listen and are eager to jump in with a quick fix!
So, listen to what your wife has to say. Then, give each other undivided attention and avoid unnecessary interruptions.
4. An irresistible husband always acts in their partner's best interest
You will maintain a deep bond with your partner if you work with integrity and in their best interests. That means you are always honest, keep your word, and follow through on your promises.
Also, be an encourager and support your partner's goals and dreams.
5. Show a strong family commitment
Family commitment includes the willingness of spouses to have children together. Also, couples should invest in their children's moral and educational development.
Activities include eating family meals together and engaging in family sporting activities.
Please learn how to agree with your partner about child training and disciplining. Be consistent and discourage favouritism. Also, know how to explain the rules to young children and bear gently their unending "why's".
6. Provide financial support to your partner and children (if any)
Though financial security is the dream of most adults, it is more important for married women.
The irresistible husband should assume the responsibility to provide for their family.
And, if your wife is also working, they may contribute to the household bills to lighten the burden.
7. Work with your wife around domestic support
Domestic support comprises the means of maintaining a clean and welcoming home. Such activities include cooking, cleaning, and shopping.
In addition, children and pets are taken care of where available.
Please, do not leave the entire house chores to your wife. Instead, play to your masculine traits and do the heavy lifting.
Both of you can seek paid help with house chores if affordable.
To Recap
The key to being an irresistible husband is to make your wife feel loved, appreciated, and unique. It is also about being physically and emotionally present in your marriage.
The irresistible husband displays his masculine strength in his family's service and protection.
Meeting your wife's vital needs will keep the spark alive in your relationship for many years to come.
Which of the steps to becoming an irresistible husband resonates with you?
I would love to hear your thoughts.
Please leave your comments below, or let's continue the discussion on Twitter, Facebook, Instagram, or Linkedin.
Thanks for your time.
Sources
His Needs Her Needs: Building an Affair-Proof Marriage (Fleming H. Revell: 2001) by Dr Willard Harley Jr.
The 5 love languages by Gary Chapman