There are many causes of headaches; some are common, while others may surprise you. I will discuss simple actions to take to find relief during episodes. Also, remember that you will need urgent medical help with your headaches sometimes to exclude severe health conditions.  
Migraines and tension headaches are two of the primary causes of primary headaches. Of course, there are many recognised types of headaches within the International Classification of Headache Disorders 3rd Edition (ICHD-3).
Surprising causes of headaches
Stress
Stress and anxiety cause headaches—anxiety builds up the fight-and-flight hormones inside our bodies. Stress management is the solution. While you can't control everything, you can change how you respond to the things that affect you. For example, consider regular meditation, relaxation, and massage. Also, engaging in counselling therapies can help you manage daily stresses better.
Sleep
Both poor sleep and sleeping for long can trigger headaches for migraine sufferers. Keeping a regular sleep schedule will avert such headaches.
Foods
Certain foods that are high in tyramine can trigger migraines. Examples include chocolate, aging cheese (Cheddar, Parmesan or Blue cheese), onions, and tomatoes. Drinks Red wine and alcohol may worsen migraines due to the tyramine they contain. Also, alcohol causes increased blood flow to the brain. Try sipping sparkling water or other non-alcoholic drinks if you are so afflicted.
Smells
Strong smells from perfumes, paints, and certain flowers, can cause headaches. The probable explanation is due to the chemical changes they cause in the brain.
Bright light
Bright and strobe lights like those found in clubs can trigger migraines. As a result, doctors usually tell migraine sufferers to rest in a dark and quiet room during attacks.
Caffeine
If you get a lot of headaches, drinking too much caffeine may cause. In moderation, caffeine is beneficial. Caffeine is present in varying amounts in so many drinks and medications. If you want to stop using caffeine, ease off gradually. Rapidly quitting caffeine can worsen symptoms as caffeine withdrawal is another headache trigger.
Medication overuse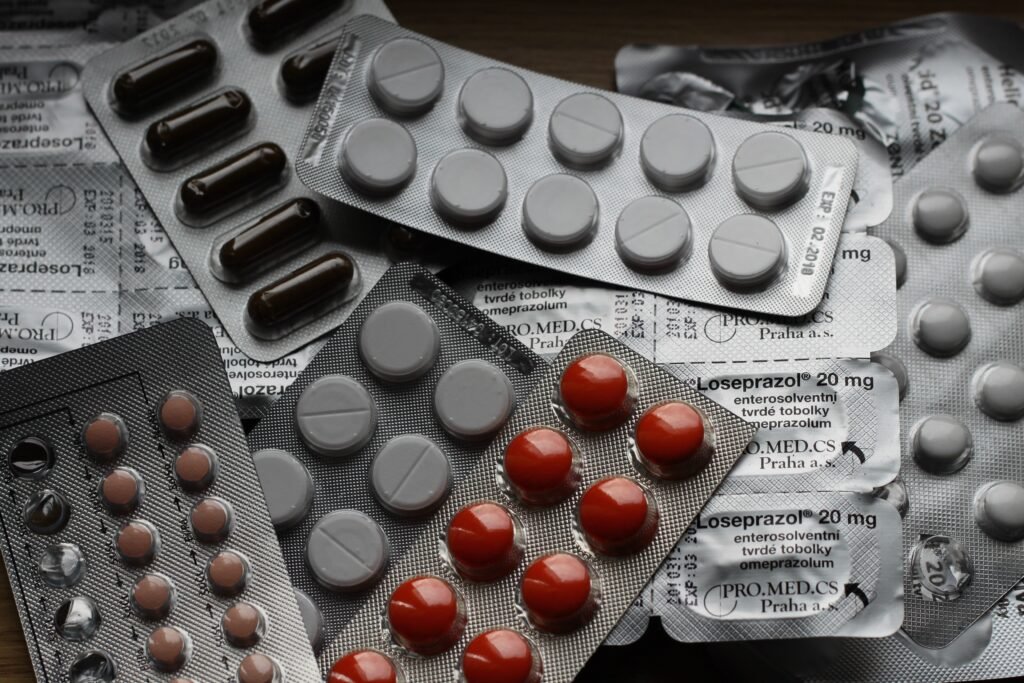 Medication overuse headaches result from the chronic use of painkillers to treat headaches. Thus, it is better to use pain medications briefly and when required.
Dehydration
Dehydration can trigger headaches, especially when you are active during a scorching day. Keeping well hydrated and seeking shelter will improve things.
The weather
Changes in environmental temperature, rain or barometric pressure can also cause headaches. Unfortunately, we cannot influence the weather. But we can help by wearing sunglasses on a bright day, staying hydrated, and avoiding the midday sun. 
Hunger headaches
The lowered blood sugar can trigger hunger headaches if you haven't eaten for a while. Eating at regular intervals will ease this type of headache.
Tight hairdos
Headaches may result from tight hairdos, tight hairbands, hats and ponytails. Undoing your tight hairstyle and removing tight hair bands and hats will get you fast relief.
Referred pain
Headaches may result from a toothache or after tooth extraction. Such a headache is a type of "referred pain" along the nerves of the face.
Poor postures
Poor postures may result from the wrong positioning of the neck during sleep. Also, adopting a poor seating posture at work by slouching or hunching will stress the back. Instead, the channel should be well-positioned using a soft pillow. When seated, use an ergonomic chair with good lower-back support. Also, take regular short breaks to stretch yourself and rest your eyes.
Smoking
Smoking may trigger an excruciating pain on one side of the head, known as "cluster headaches". Cluster headaches result from nicotine contained in cigarettes. Nicotine causes the narrowing of blood vessels in the brain. Quitting smoking usually relieves such headaches.
---
How to treat most headaches
Headache Diary
Use a headache diary to document when the headaches started and stopped. Also, how long it lasts and the features of your headaches. Doing this will help you find patterns and triggers you can later avoid. Headache diaries can be either physical or completed with a mobile phone app.
Healthy lifestyle
Maintain a healthy lifestyle with regular exercise. Such a lifestyle change can lower your stress and migraine attacks. In addition, you can incorporate exercise into your morning routine.
Supplements
Use over-the-counter natural supplements such as Magnesium or Chamomile to calm down.
Over-the-counter pain killers
Over-the-counter pain relievers work very well for headaches. Examples include acetaminophen (Paracetamol or Tylenol), Aspirin, Ibuprofen, and Naproxen. Besides, you should avoid long-term use of painkillers to avoid overuse headaches. That is the type of headache that recurs as soon as the effect of the analgesics wears off.
---
When to seek help with headaches?
Seek help when you must exclude severe health conditions. For example, you may need to go to the Emergency or book an appointment to see your doctor. For example, your doctor will exclude stroke, bleeding, or cancers inside the brain.
Please call your local ambulance service if you have any of the following headaches.
Sudden or new headaches are out of the blues, severe or last for a long while.
Headaches with poor vision, weakness of the face, hands or legs. Also, if there is a slurring of speech, fever, or neck stiffness.
Headaches worsen with coughing, sneezing, and posture or eye movement changes.
Headaches wake you from sleep or worsen when you lie in bed.
Headaches that immediately follow a head injury.
---
To Recap
There are many surprising causes of headaches. But, the first step in managing headaches is keeping a diary. If you identify any triggers, then avoid them. Also, you can use over-the-counter painkillers in moderation.
Besides, you need to know when to seek urgent medical help in the hospital for your headaches.
Do you suffer from headaches? What are your known triggers?
I would love to hear your thoughts.
Please leave your comments below, or let's continue the discussion on Twitter, Facebook, Instagram, or Linkedin.
Thanks for your time.