Are you married to a workaholic spouse with grand ambitions? Is your husband or wife working very long hours, or does their job require staying away from you for extended periods? Such habits create tension in a marriage and may deprive partners of romantic love.
In this article, I will discuss the signs of workaholism and ways you can cope with a workaholic partner.
Earlier in my medical career, I was a workaholic. I worked very long hours in the hospital and took part on the on-call roster which stretched many days at a time. What I did not realise then was the impact my work pattern was having on my young family. The wake-up call for me was when my wife revealed that she was not coping a decade ago. It was then that I made the toughest decision of my career. I found a new job that enabled me to eventually achieve better work-life balance.
Workaholism is a global problem.
Workaholism affects people around the world. The COVID Pandemic has created a scenario where more people work from home. As much as 40% of responders from a UK-based survey of 2,000 employees disclosed that they could not switch off after work. Also, a third of respondents believe that other people would label them "workaholics".
Though both sexes can be workaholics, men account for most cases.
Signs of a workaholic spouse
Many people work hard to provide for their families, but sometimes that drive can go too far. For example, a workaholic spouse prioritises their job to the detriment of other areas of life, such as family and health. While there are many signs that someone may be a workaholic, here are some key indicators:
They make more time for their job than anything else. In a sense, they are married to their job.
They have little leisure time and often sacrifice hobbies or social activities.
They face health issues from working too much, such as anxiety, burnout, and high blood pressure.
Their spouses and family complain that they work too much.
Workaholism may lead to sabotaging their marriage.
What drives the workaholic spouse?
When it comes to our loved ones who work too much, sometimes the best thing we can do is try to understand why they need to do this. By exploring the motivations behind their behaviour, we can better understand them as individuals and give them a chance to share their perspectives without feeling judged.
Some workaholics have a high sense of inferiority and insecurity. That may be from a parent condemning their actions from childhood. As a result, they may have told you that you will not amount to anything or that you are not as brilliant as your peers. Hence, working hard is your attempt to prove the naysayers wrong. In addition, work makes you feel good about yourself.
Other people work too much because they believe they have to make enough money for their families or themselves.
Some have a fear of not being loved. For instance, a husband may have an unmet emotional need for affirmation from their spouse.
Workaholism may result from the drive for achievement or perfectionism.
Workaholism may be an excuse to stay away from a nagging spouse or to avoid family responsibilities.
How Workaholism Affects your Marriage
Working too much can harm marriages. When one spouse is always working, it creates tension and feelings of isolation. The workaholic becomes more autonomous, which leads to angry outbursts and guilt-ridden moments in their marriage.
Working too much can lead to an erosion of both physical and emotional intimacy with your spouse.
It's common for resentment to build when work takes centre stage in marriage. However, to keep a healthy marriage, both partners need to make an effort to connect emotionally and physically.
I realise now that life is short, and we are very foolish if we do not keep a balance between work and family…If in trying to be a success, you lose your wife and family, you've lost it all.

Gary Chapman
Strategies to cope with a workaholic husband or wife.
Try your best not to argue with your spouse about their work.
If your partner is a workaholic, it's essential to try not to argue with them about their work. Workaholics often find it hard to be present at the moment and can be very controlling when they're around. So, if you feel like their constant presence is threatening your life, an intervention might be necessary.
If you are married to a workaholic, it's essential not to argue with them about their work as that would lead to more conflicts
Click To Tweet
Please do not give them ultimatums.
It is crucial to avoid requests when dealing with a workaholic spouse. However, doing that will only aggravate the situation and may lead to further conflict.
Seek the help of a therapist
If you're feeling overwhelmed, like your workaholic spouse is driving you to the brink of divorce, take a step back and consult with a marriage therapist. They can offer sound advice on dealing with the situation and help keep things amicable during a difficult time.
Make the best of the time you spend with your spouse.
Pay more attention to the quality of time together and not just the quantity of time spent working. Make sure that when you're together, you're not distracted by other things going on in your life.
Quality time with your spouse should be a priority, as it cements the bond with your partner.
There are many ways to spend quality time together, such as agreeing to set down your phones and listening when they talk, being present during activities unrelated to work or other stressors, and spending weekends away from work altogether.
Set specific rules and expectations
One strategy for dealing with a workaholic spouse is setting boundaries. That could involve finding a new workspace for your spouse and asking them not to do work outside of it. You could also set specific work hours or stop the work day at an agreed-upon time.
Another boundary is leaving their phone in the home office during non-work hours.
Don't criticise or undermine your workaholic spouse.
It can be challenging to deal with a workaholic spouse. Still, it is essential to remember not to enable their destructive behaviours. Please try not to nag them about their work habits – this will only make them defensive and less likely to change their ways. You want to avoid marital conflicts.
Instead, set boundaries for yourself and your family and stick to them. That will help your spouse see that you are serious about changing things and might motivate them to do the same.
Compliment your partner for their excellent qualities
Do not concentrate on your spouse's work habits. Instead, attempt to understand your partner's workload so you can be sympathetic rather than complain about it.
Please list your spouse's desirable qualities and compliment them on those. Appreciate them for providing for your family and their accomplishments.
Please list your spouse's desirable qualities and compliment them on those. Appreciate them for providing for your family and their accomplishments.
Click To Tweet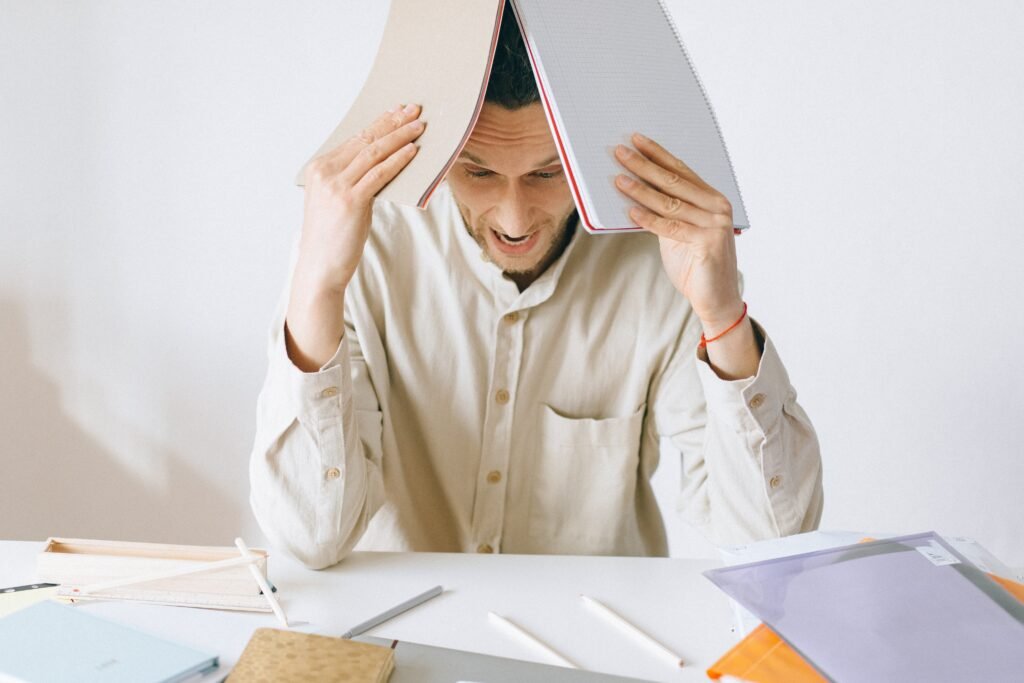 How to Prevent Work From Hurting Your Marriage
It is no secret that work can take a toll on our personal lives. When we spend long hours at the office, it often means less time for our loved ones. That can lead to problems in our relationships. However, there are ways to prevent work from hurting your marriage.
Steps to take if you are a workaholic
Stop being a perfectionist. Know when to mark a project as "finished". Never let the perfect become the enemy of the good.
Create time outside of your work by learning to delegate some tasks to other workmates. Empower them to do a good job and avoid micromanagement.
Create some boundaries to help mitigate the adverse effects of work on your personal lives. For example, you might want to ensure that the main bedroom is not used as a home office or that you turn off cell phones and other devices during family time.
You can also set aside regular times each week for hobbies and recreational companionship with your spouse or friends. Another critical strategy is to have a weekly time to spend together without working late or coming in on the weekends.
Please, avoid using work as an excuse to avoid spending time at home with your spouse and family. Instead, assist with household chores as you are able.
When we arrive home, we must physically and emotionally embrace our spouse. Showing affection can help remind us why we are working so hard in the first place!
Finally, do not wait until you are jolted by a health scare or your marriage breaks down before you seek a better work-life balance. Instead, start today and take small steps. Doing so will make you an irresistible spouse!
Conclusion
For a healthy marriage, couples must have a joint conversation about what they want out of their relationship and how they will prioritise self-care.
Workaholism strains a marriage. The riches of the world are promising, no doubt. But, seeking a good work-life balance will benefit your family immensely. Apportioning quality time and supporting your spouse may be all that is necessary to make your marriage prosper.
Are your or your spouse a workaholic? Which of these tips will you implement in your marriage?
I would love to hear your thoughts.
Please leave your comments below, or let's continue the discussion on Twitter, Facebook, Instagram, or Linkedin.
Thanks for your time.
Sources
Loving your spouse when you feel like walking away by Gary Chapman
His Needs Her Needs: Building an Affair-Proof Marriage (Fleming H. Revell: 2001) by Dr Willard Harley Jr.