As this year ends soon, the year end review is a great way to reflect on the past 12 months and what has happened so far. It's a chance to celebrate our successes, reflect on our challenges, and plan for 2023. Whether you're evaluating your personal or professional life, an end-of-year review can help you take stock of the past year and set goals and a roadmap for the coming year.
The benefits of the year end review
Celebrating our successes is an integral part of an end-of-year review. Unfortunately, it's easy to get caught up in the day-to-day grind and forget to acknowledge our accomplishments. But taking the time to celebrate our successes can be incredibly rewarding and motivating.
It helps us feel a sense of pride in what we've achieved and encourages us to keep pushing forward.
Reflecting on the past year is also crucial to an end-of-year review. It's a chance to take a step back and evaluate our progress. We can identify areas where we excelled and areas where we struggled.
Below are other simple reasons why you should be conducting a year-end review
Conducting a year-end review allows you to recollect your experiences during the year. There is no doubt that so many events occurred during the passing year. You will need to pick out the events and experiences that stood out. That may include gaining new employment, entering a new relationship, breaking up from a violent relationship, etc. We should focus more on positive experiences as we usually will manifest more of what we focus on.
What lessons did you learn from those experiences about yourself, others, and the world? Did you emerge into a bolder or more confident version of yourself? Did you feel more valuable or more appreciated by your close friendships? Indeed, you will have positive and negative lessons from the passing year.
Year-end reviews afford another opportunity to show gratitude for the gift of life and the passage of time. Cultivating gratefulness is a good recipe for success in our lives.
Finally, planning for the future is essential to an end-of-year review. It's a chance to set future goals and create a roadmap for achieving them. We can focus our efforts and work towards a brighter future by identifying what we want to accomplish and developing a plan to make it happen. We envisage conducting another year-end review in 12 months and ask ourselves what would make the next year better than the passing year. Then, we act accordingly.
The best way to conduct a year end review
There are many ways to conduct an end-of-year review; the best method depends on your personal preferences and needs. Here are a few tips to help you get started:
Set aside dedicated time for your end-of-year review. It's essential to carve out some time to focus on the analysis without distractions. I suggest allocating a few hours or even a day for the review.
Gather relevant materials such as journals or diaries, calendars, meetings or presentation notes, and other documents or materials that might help review the past year.
Reflect on your achievements and challenges. Take some time to think about the things you are most proud of and the challenges you faced in the past year. Consider your progress around the ten areas of life (see below).
Next, you set goals and resolutions for the coming year. Upon reflection, you must consider what you want to achieve in the coming year. Set specific, measurable, achievable, relevant, and time-bound (SMART) goals to help guide your efforts.
Create a plan to achieve your goals. Develop a roadmap for achieving your goals by breaking them into smaller, more manageable tasks. Consider what resources you'll need and any challenges you might face.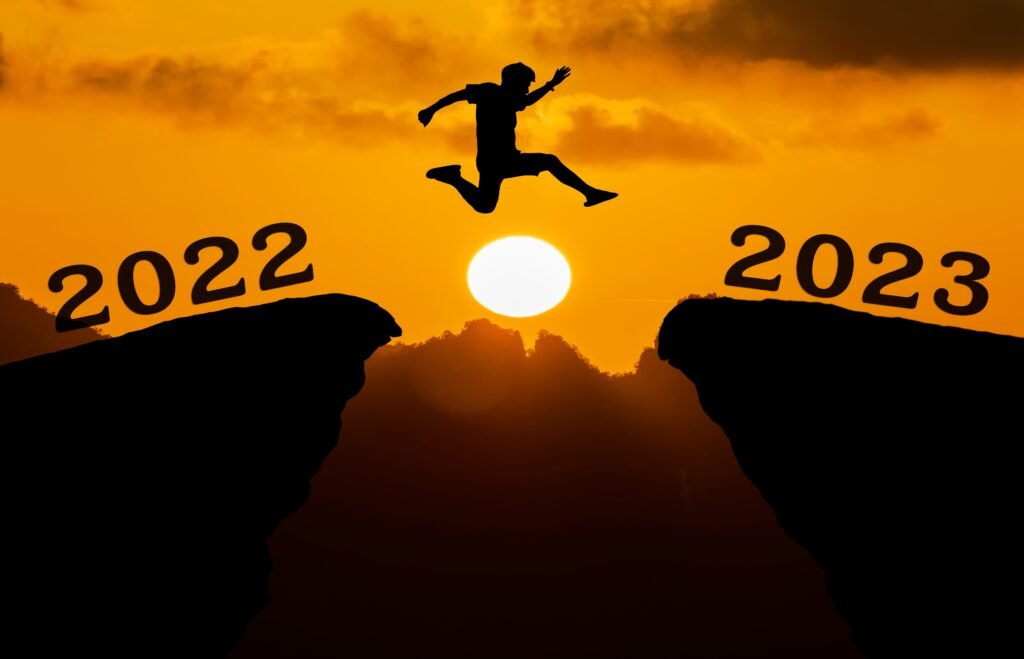 The ten areas of life to include at the year end review.
Consider your successes and challenges around the following ten areas of life.
Health and fitness: How good was your health and physical fitness this year? Were there significant health challenges? How did your body weight track when compared with the same period last year?
Personal growth and development: Did you grow as an individual this year? What books or training programs did you find helpful? Did you engage the services of mentors or personal coaches?
Social connection: How good was your most intimate relationship with your significant other and your family? Did you make new friends? How good were your ties with old friends during the year?
Mission and work: Did you work from home or the office during the past year? Were you recruited to a new job or promoted? On the other hand, were you laid off from your old position due to the COVID Pandemic? Did you have a feeling of fulfilment in your primary area of work? Were you involved in any significant studies or training during the passing year?
Adventure and travels: Did you embark on any journeys in the year? Did you travel for work, life experiences or recreation? Or were your travel plans significantly hampered by the COVID-19 restrictions?
Avocation and hobbies: Were you engaged in any hobbies or recreational activities that gave you joy?
Finances and investments: How did you fare in your finances? Did you have any new or ongoing investments? How well were you insured?
Spiritual life: Did you participate in any spiritual pursuits with a church, mosque, temple or other places of worship? Did you feel connected to a higher power, spirit or nature?
Emotions: What was your predominant emotional state during most of the passing year? Did you feel happy, joyous, and peaceful, or were you filled with fear, anxiety, anger and sadness? Was your mental health directly impacted by the COVID pandemic, the Ukrainian war or other global issues?
Contribution and impact: Were you involved in volunteer activities, community service or philanthropic ventures?
Setting goals for the coming year and creating a roadmap for achieving them
As we look ahead to the coming year, we must set goals and create a roadmap for achieving them. This process begins with setting SMART goals that are specific, measurable, achievable, relevant, and time-bound. SMART goals are specific, measurable, attainable, relevant, and time-bound, meaning they are clear, quantifiable, realistic, and have a timeline for completion.
Once you have set your SMART goals, the next step is to create a roadmap for achieving them. This roadmap should include the steps you will take to reach your goals and any resources or support you may need along the way. This roadmap should also include benchmarks and milestones that you can use to measure your progress and adjust your course as required.
Identifying resources and strategies to help accomplish those goals
Once you have set your goals and created a roadmap for achieving them, the next step is to identify the resources and techniques to help you accomplish them. These resources and methods may include people, tools, and processes to help you achieve your objectives.
One vital resource to consider is people. This may include employees, partners, or advisors who can help you achieve your goals. It is essential to surround yourself with people who are skilled, knowledgeable, and aligned with your vision and values.
Have a Merry Christmas and Happy New Year.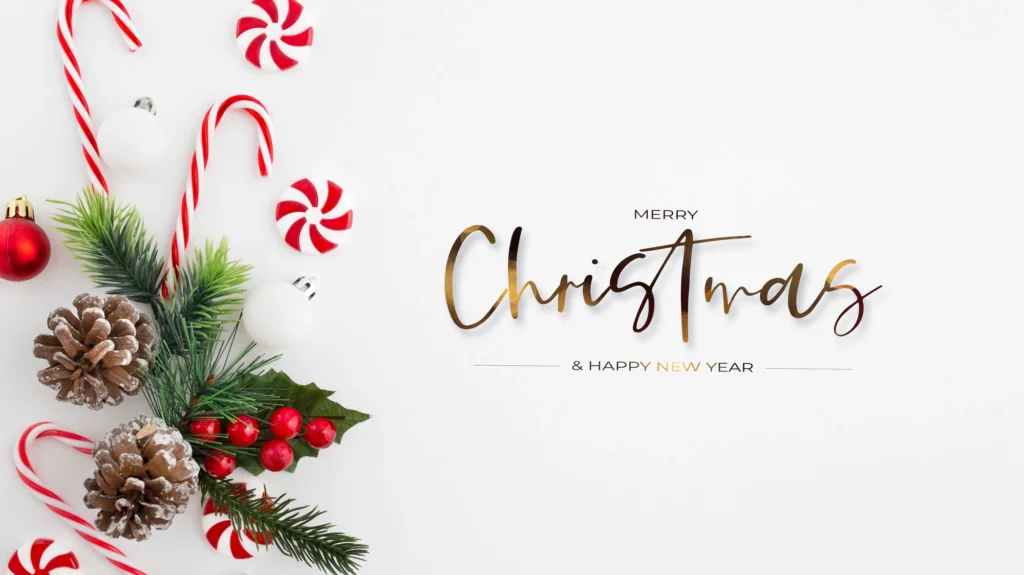 Conclusion
The end of the year is a time to celebrate the past year's accomplishments, reflect on the challenges and lessons learned, and plan for the year ahead. By setting SMART goals and creating a roadmap for achieving them, you can set yourself up for success in the coming year.
Overall, the end-of-year review is a valuable opportunity to take stock of the past year and set yourself up for success in the year ahead. Looking back on your accomplishments and challenges, you can gain valuable insights and perspectives that will help you make informed decisions and move forward confidently.
It's a chance to make the most of the present and build a better future.
Are you in the habit of regularly performing a year-end review?
What are your great aspirations for the year 2023?
I would love to hear your thoughts.
Please leave your comments below, or let's continue the discussion on Twitter, Facebook, Instagram, or Linkedin.
Thanks for your time.