Marriage is a journey of love, growth, and companionship. But to build a solid foundation, both partners must embrace effort, understanding, and compromise. In this blog post, join us in a transformative exploration of the art of compromise in marriage. Through real-life stories and valuable insights, we'll empower you with the tools to create a harmonious partnership and nurture your love.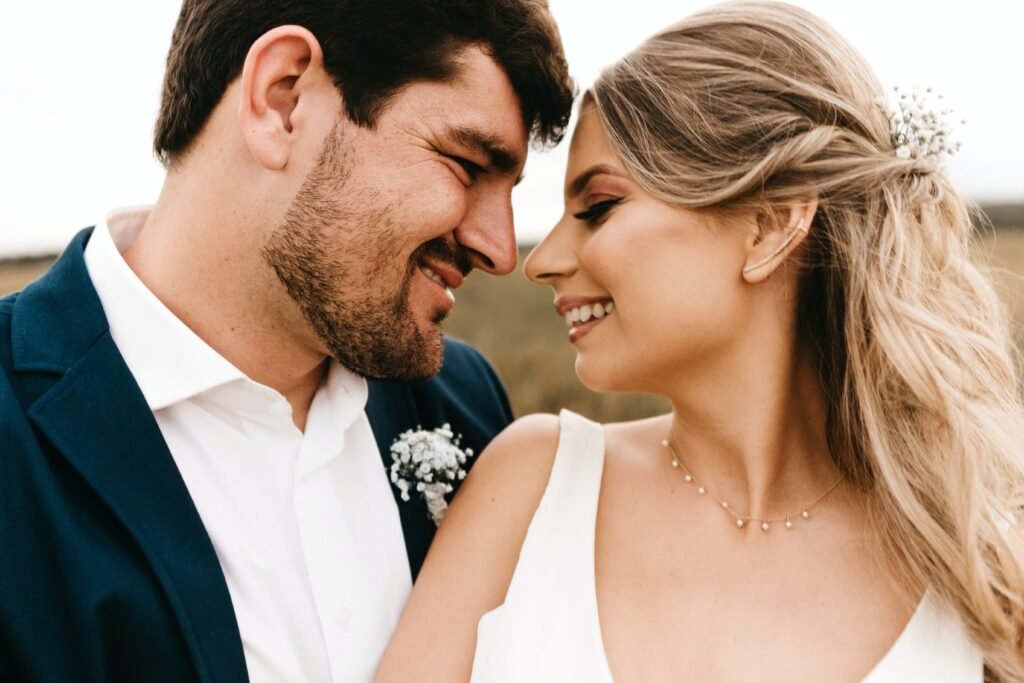 "The greatest marriages are built on teamwork, mutual respect, a healthy dose of admiration, and a never-ending portion of love and grace."

Fawn Weaver
I. What is Compromise in Marriage?
Compromise in marriage is finding a middle ground that honours both partners' needs, desires, and values. It is not about sacrificing your happiness or core values. It's about seeking solutions that benefit your relationship.
Compromise involves open communication, active listening, empathy, and a willingness to explore alternative options. It requires the right mindset and valuing your partners' perspectives and contributions. Ultimately, compromise in marriage is about fostering a sense of unity and working towards shared goals in your relationship.
II. Embracing Open Communication
Effective communication is the cornerstone of a healthy relationship and the key to compromise. Create an environment where both of you feel heard and understood. Lay a good foundation for compromise by sharing your thoughts, feelings, and concerns with your spouse.
Emily and Mark were trapped in a web of unspoken expectations and misunderstandings. However, when they consciously decided to communicate openly, they discovered newfound clarity that led to unexpected and beautiful compromises.
III. Ways to Build Compromise in Marriage
A. Cultivate a mindset of collaboration rather than competition: Instead of viewing your relationship as a battleground where one must win and the other loses, embrace a collaborative mindset. Recognize that you and your partner are on the same team, working together to find solutions that benefit both of you. Shift the focus from individual victories to shared victories.
B. Practice active problem-solving together, focusing on solutions instead of blame: When conflicts arise in your relationship, approach them as opportunities for growth and resolution. Avoid assigning blame and instead channel your energy into finding solutions. Brainstorm together, listen to each other's perspectives, and work towards compromises that address the issue's root.
C. Make a conscious effort to understand and appreciate each other's needs and desires: Take the time to truly understand your partner's needs, wants, and dreams. Cultivate empathy and put yourself in their shoes to grasp their perspective. By actively acknowledging and appreciating each other's desires, you lay the foundation for finding compromises that fulfil both of you.
D. Set aside dedicated time for open, non-confrontational discussions: Communication is critical to building compromise in marriage. Set aside specific times for available, non-confrontational talks where you can freely express your thoughts, concerns, and desires. Create a safe space where both of you feel comfortable sharing without fear of judgment or criticism.
E. Use "I" statements to express your feelings and concerns without attacking your partner: When discussing sensitive topics or conflicts, use "I" statements to express your emotions and situations. This approach helps to avoid sounding accusatory or confrontational. For example, say, "I feel hurt when…" instead of "You always make me feel…"
IV. What Should You Not Compromise About?
While compromise is essential in a marriage, there are certain aspects that you should not compromise. Identifying and maintaining boundaries around these core aspects ensures you nurture a relationship built on trust, respect, and authenticity.
These include:
Core Values: Core values are the fundamental beliefs and principles that guide your life. It is crucial to maintain values essential to your identity and moral compass. These values may include honesty, integrity, respect, or religious beliefs. Holding firm on these principles ensures you maintain your authenticity and integrity within the relationship.
Personal Boundaries: Each individual has boundaries regarding personal space, privacy, and autonomy. It is essential to communicate and respect these boundaries in a marriage. While compromise often involves finding a middle ground, certain limitations should be non-negotiable to maintain a sense of individuality and self-respect.
Safety and Well-being: Safety and well-being should never be compromised in a marriage. That includes physical, emotional, and mental security. Suppose any actions or behaviours threaten your well-being or violate your boundaries. In that case, addressing the issue directly and seeking professional help is crucial.
Long-term Goals and Aspirations: While compromise is about finding shared solutions, it is essential to maintain individual long-term goals and aspirations. Each partner should have the opportunity to pursue their dreams and personal growth. Balancing individual aspirations with shared goals is vital to a fulfilling and harmonious marriage.
Mutual Respect: Respect is the foundation of any healthy relationship. It should never be compromised. Treat your partner with kindness, empathy, and understanding. Avoid disrespecting, belittling, demeaning, or dismissing their thoughts and feelings. Respecting each other's perspectives fosters an environment of trust, love, and mutual support.
V. What could happen when there is no Compromise in Marriage
A. Communication breakdowns intensify conflicts and misunderstandings, leaving wounds unhealed: Without compromise, communication suffers. As a result, misunderstandings grow, conflicts escalate, and wounds remain unhealed. The inability to find common ground and effectively communicate leads to a breakdown in connection and understanding.
B. Resentment and frustration accumulate, eroding the foundation of trust and intimacy: When compromise is absent, Resentment and frustration build up over time. Unaddressed needs and desires breed discontentment, eroding the foundation of trust and intimacy. As a result, the emotional distance between partners grows, creating a divide that becomes increasingly difficult to bridge.
C. Loss of emotional connection leads to loneliness and dissatisfaction: Without compromise, the relationship between partners weakens. Individual emotional needs and desires go unmet, leading to loneliness and dissatisfaction. The lack of emotional fulfilment takes a toll on the overall happiness and satisfaction within the relationship.
D. Stagnation hampers personal and relational growth, preventing fulfilment and shared aspirations: Marriages can only become stagnant with compromise. The inability to adapt, change, and grow as individuals and as a couple hampers personal and relational development. It stifles the fulfilment of individual potential and limits the shared aspirations and dreams that can bring joy and purpose to a partnership.
E. The strain becomes unsustainable, increasing the likelihood of separation or divorce: The absence of compromise places untenable pressure on a marriage. Over time, the accumulated conflicts, emotional distance, and unmet needs become too much to bear. As a result, the relationship reaches a breaking point. That increases the likelihood of separation or divorce as partners find it difficult to envision a future where their needs are met within the relationship.
Remember, building compromise in marriage requires ongoing effort and commitment from both partners. A continuous journey of understanding, empathy, and collaboration leads to a robust and fulfilling partnership.
Conclusion
Compromise is the lifeblood of a successful and fulfilling marriage. It is the art of finding common ground, nurturing understanding, and honouring each other's needs. Without compromise, relationships suffer from communication breakdowns and resentment. That leads to emotional detachment, stagnation, and an increased risk of divorce.
By understanding the consequences of a lack of compromise, you can proactively work towards building a spirit of collaboration and finding mutually beneficial solutions. Remember, compromise is not a sign of weakness but a testament to the strength of love and commitment in your marriage.
Do you practise compromise in your marriage?
Which of the above strategies resonates with you?
I would love to hear your thoughts.
Please comment below, or let's continue the discussion on Twitter, Facebook, Instagram, or Linkedin.
Thanks for your time.