Are you and your spouse struggling to build emotional intimacy in marriage? Are you feeling lost and disconnected from your significant other? This guide provides seven actionable tips to help you form a stronger, more intimate bond with your spouse.
I've always been curious about building intimacy with my wife. The aha moment came many years ago after discovering the strategies I will share with you. These simple measures have transformed my marriage.
What is emotional intimacy in marriage?
Emotional intimacy is "allowing yourself to connect more deeply with your partner through actions that express feelings, vulnerabilities and trust". That is according to Sanam Hafeez, a neuropsychologist and faculty member in Columbia University's clinical psychology PhD program.
The essential emotional needs in marriage comprise emotional intimacy and physical intimacy.
Emotional intimacy involves being able to tell each other your deepest fears, dreams, and disappointments. As a result, you feel safe without judgment or contempt from your spouse. In addition, it creates a strong bond between couples.
Unfortunately, many marriages lack emotional intimacy. Some reasons include poor communication or not spending enough time together.
Why is emotional intimacy important in marriage?
We all desire to feel close, connected, loved, and cherished in our relationships. And emotional intimacy is essential to achieving these feelings in marriage. In addition, emotional intimacy is a crucial ingredient in a healthy marriage because it allows couples to share their innermost thoughts and feelings.
Emotional intimacy is essential to thriving in a marriage because it allows us to open up and share our true selves with our partners. When we feel emotionally intimate with our spouses, we are more likely to feel loved and valued by them. We also tend to be more satisfied with our marriages.
Signs of emotional intimacy
1. You and your partner share everything.
2. You trust each other implicitly.
3. You communicate openly and honestly with each other.
4. There are no secrets between you and your partner.
5. You always express your emotions and feelings without feeling judged or ridiculed.
Seven tips to improve emotional intimacy in marriage
For marriages that lack emotional intimacy, you can apply proven strategies to improve the situation.
1. Effective communication
Effective communication is cardinal to a good marriage and is an intense emotional desire of women. It involves talking about and listening to whatever your spouse says. It consists in giving each other undivided attention and avoiding unnecessary interruptions. Avoiding love busters, like making selfish demands or angry outbursts, is best during conversations.
According to the book "Men are from Mars and Women are from Venus", John Gray posits that there is a fundamental difference in the communication pattern between husbands and wives. Women love to go into details when they speak, but men are inpatient listeners who can't wait to hear the end of a story.
Also, women want someone to listen to them with empathy. So they frown at their husbands jumping in with offers of quick fixes.
2. Honesty and openness
Being honest with your partner about your past and present is essential. Radical honesty involves being open and transparent with your partner about everything – no secrets allowed! Their bond will become incredibly strong when both partners are willing to share their innermost thoughts, secrets and feelings without fear of judgement or ridicule.
Doubt and misunderstanding can quickly build walls between partners. Transparency allows you to create a strong foundation of trust, which is necessary for any relationship to thrive.
It's okay to be vulnerable with your significant other. But unfortunately, most men see that as a sign of weakness, while women often view vulnerability as a gift.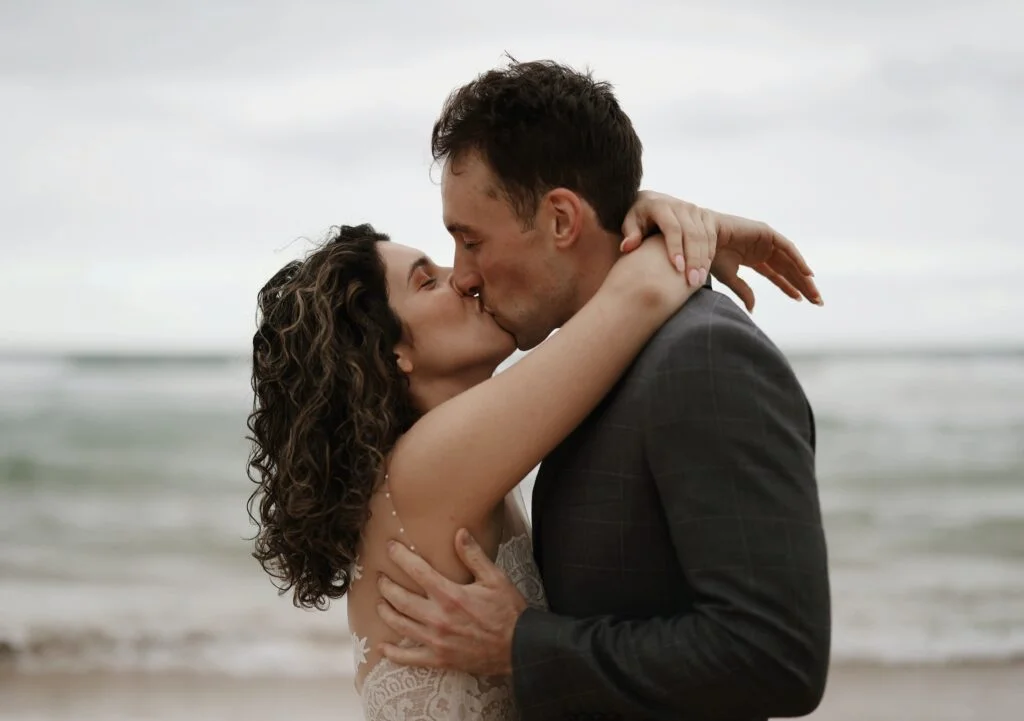 3. Affection and admiration
Affection is communicating care to your spouse in a non-sexual manner through love notes, cards and flowers. That is akin to the love language of physical touch. You can also show affection by holding hands, cuddling, kissing and giving gifts.
Couples admire each other when they appreciate and respect their partner's good qualities. Men crave admiration because it motivates and energizes them. So behind every successful man should be an admiring wife-and vice versa.
Make a list of all the admirable qualities of your spouse.
Unfortunately, after many years of marriage, couples often drift into a relationship devoid of affection and admiration. But that doesn't have to be the case.
4. Recreational companionship
The wise saying goes, "a couple that plays together stays together." Couples must schedule a time to engage in joint activities they love. When both partners have their activities and interests, they can come back together refreshed and invigorated. It also gives them time and space to focus on each other exclusively, which is crucial to a successful marriage.
The Policy of Undivided Attention encourages couples to schedule quality time together, whether in sports, recreation or hobbies. By doing this, they can maintain a healthy balance in their relationship. In addition, spending uninterrupted time together helps keep things in perspective and prevents the fast-paced world from taking its toll on the marriage.
Spouses who constantly engage in separate leisures may be sabotaging their marriage.
5. Words of affirmation
People with Words of Affirmation as their primary love language respond better to words than actions. That means that saying "I love you" or sending a heartfelt text message can make them feel more loved than a grand gesture like cooking dinner or buying flowers.
Appreciate your spouse for all their great deeds and sacrifices to provide for you and your children. Try to avoid criticism and other sabotaging behaviours. Instead, focus on positive reinforcement.
Kind words can go a long way in making your partner feel valued and loved.
6. Sexual intimacy
Sex is a type of physical intimacy and the most profound need of men. It is a great way to foster emotional intimacy among couples.
Due to higher testosterone, men have a higher sex drive than women. As a result, men become aware of sexual acts earlier. Also, there are different motivations for sexual fulfilment in both sexes. Men take part in sex to please their cravings. But, women's reason is for intimacy and emotional bonding.
7. Seek professional help
Don't hesitate to seek the help of a therapist or marriage counsellor when needed. They can provide professional guidance around conflict resolution and strategies to strengthen your relationship.
My partner has no emotional intimacy.
Lack of emotional intimacy in marriage can lead to several negative consequences. These can include feeling disconnected from your partner, like your needs don't matter, or you're not your partner's priority.
Without emotional intimacy, marriages can become little more than a partnership of convenience where couples grind away the years together without ever genuinely connecting on a deeper level.
But modern relationship asks a lot more of us than that – we want to feel close, connected, loved, and cherished by our spouse. And that's why you need emotional intimacy in your marriage.
Conclusion
Remember that emotional intimacy is an ongoing process – it's something that you should continue to work on throughout your marriage. In addition, you can use the following strategies to connect with your spouse deeper.
1. Communication is vital. Talk with your spouse about your needs, feelings and life dreams.
2. Be honest and open in all you do. It's okay to be vulnerable with your partner.
3. Show your affection and admiration. Remember that behind every successful man should be an admiring wife-and vice versa.
4. Make out time to regularly spend quality time with your spouse. Engage in activities that you both enjoy. The saying "a couple that plays together stays together" is correct.
5. Words of affirmation. Appreciate your spouse for all their great deeds and sacrifices to provide for your family. Say "I love you" more.
6. You can boost intimacy and emotional bonding through sex.
7. Seek professional help from therapists or marriage counsellors if you're struggling in your relationship.