Achieving a work-life balance is the dream of many people, especially in our fast-paced world with so many demands in our limited time. Having a balance between your professional and personal life has several benefits. In this post, I will discuss the strategies for achieving work-life balance in your relationships.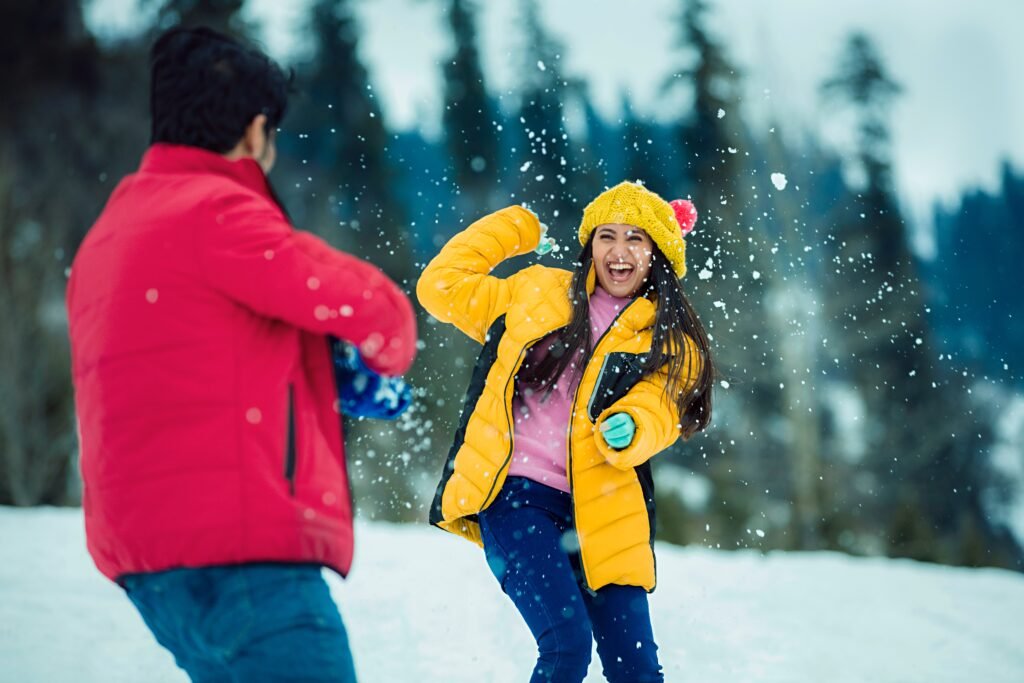 Workaholism and over-ambitiousness are the banes of work-life balance.
I will honestly confess that it took me a long time to apply the idea of work-life balance to my life.
Earlier in my medical career, I was a workaholic. I worked long hours in the hospital and took part in the active on-call roster, which stretched many days at a time. What I did not realize then was the impact of my work pattern on my young family.
My aha moment came when my then-pregnant wife revealed to her health practitioner that she was not coping. It was then that I made the most challenging decision of my career. I took a detour and started at a lower-paying job that eventually enabled me to achieve a better work-life balance.
As a result, I am now there for my family when they need me most.
What is work-life balance?
Work-life balance is the ability to have a healthy, balanced relationship between your professional and personal life. It means having time to do the things you enjoy outside of work or to be with the people who matter most to you.
Work-life balance is crucial in our rapid-paced world that continues to blur the definition of work. The COVID pandemic made it possible for more people to work from home. Those working in the "office" bring their work home, and virtual meetings are now the "new normal".
Balancing work with the other areas of life
For a successful and fulfilling life, we must balance our efforts in the following ten areas of life.
Health and Fitness
Mental and personal growth
Social connection
Mission and work (or study)
Avocation and hobbies
Adventure and travels
Finances and investments
Spirituality
Emotions
Contribution and impact
Balancing work with family, social activities, and adventure can be challenging but essential to maintaining a successful career and strong relationships.
A work-life balance can help you be more productive and enjoy your personal life more.
Many things contribute to work-life balance, from choosing the right job to managing stress well. But ultimately, it comes down to setting boundaries (with yourself and others) and ensuring your goals align with your spouse's.
Why is work-life balance important in your life and marriage?
Balancing your work and personal life is essential for many reasons.
It can help you have more time for yourself. As a result, you won't feel overwhelmed by work responsibilities and tight deadlines. So, you will have a healthier life and happier marriage.
It also makes you more productive at work, leading to better results.
Work-life balance is vital in a marriage because it helps to prevent stress and tension between spouses. It also allows each spouse to have time for themselves and their interests, leading to a stronger relationship. A successful marriage depends on both partners' dedication to their happiness and the happiness of their partner(s). Achieving work-life balance can help make this happen easier.
Balancing your professional and personal life can improve your relationship with friends because it allows for more quality time. You'll also be less stressed because you won't feel overwhelmed by work responsibilities and deadlines.
What are some signs that you need to work on your work-life balance?
Signs that you need to improve your work-life balance include:
Feeling overwhelmed, stressed out, and burned out with work.
You feel fatigued and have low energy levels at home.
You may have low job satisfaction.
Your partner constantly complains about your work pattern.
As a result, your marriage is on the ropes of breakdown.
So what are some tips for achieving work-life balance in marriage?
Achieving work-life balance in marriage can be difficult, but some tips you can follow to help.
Here are a few:
Set boundaries around your work and stick with them.
It's important not to let work consume your life completely. Instead, set daily limits about how long you'll be working and what tasks you'll be engaging in. 
Have a clear understanding of what your role entails. Also, work smartly. Avoid unnecessary distractions, including irrelevant meetings.
Determine not to bring work back home or to check work emails at home.
Doing that is crucial to maintaining a healthy balance between work and family.
Discuss your goals with your spouse early on in the relationship.
Asking your spouse what their goals are for the marriage is an essential first step toward achieving work-life balance. That will better equip both parties to make intelligent decisions about when and how much work they should take on.
Set realistic expectations.
Don't expect your relationship to function while both couples work full-time and raise kids simultaneously. It won't happen overnight and will require compromises, such as a part-time job or a period when one party will not work.
Communicate openly and honestly about your feelings.
If something important comes up at work that affects our relationship (or vice versa), let each other know as soon as possible. Hence, there aren't any surprises down the line.
Ensure you can talk openly about your day-to-day struggles so that both of you can stay on track. Honesty is vital for a healthy relationship. Otherwise, misunderstandings could lead to marital conflicts.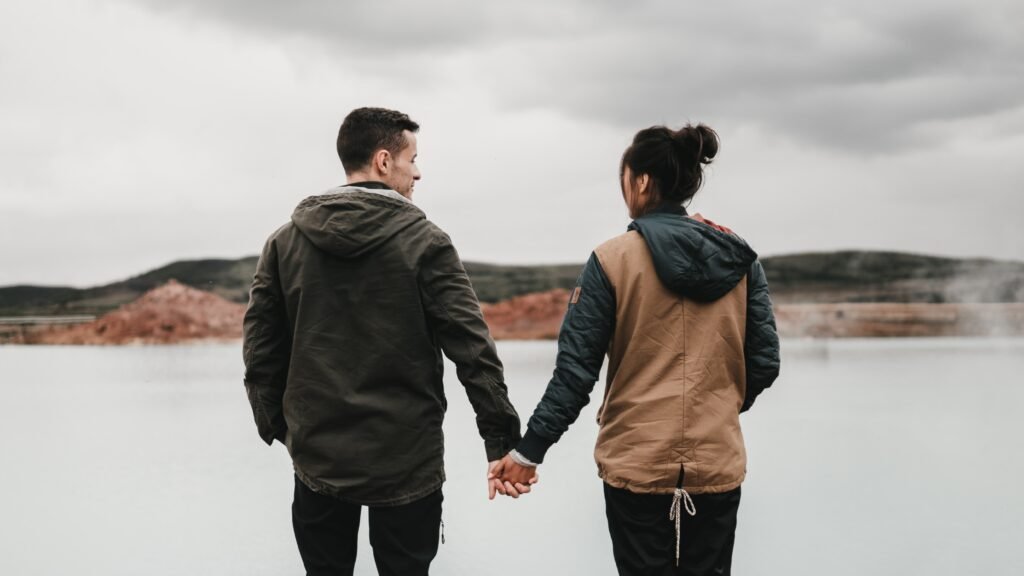 Make time to spend with your spouse.
We often feel overwhelmed when balancing work and family life because we don't have enough time for them. But the truth is, if you put in the effort to carve out time for your spouse, they will appreciate you.
That is true, especially for spouses whose love language is quality time.
Dedicate regular blocks of uninterrupted time to yourselves — whether that means taking a walk together or other recreational activities. That will help reduce overall stress levels and allow more room to recharge when needed (which is critical!).
Avoid conflicts as much as possible.
Marital conflicts drain you emotionally more than anything else. So when disagreements arise, especially about working patterns, try not to get too emotional about them. Instead, try discussing them calmly and rationally to resolve them quickly and without acts of violence.
What ways to get your spouse on board with your work-life balance goals?
Some ways to get your spouse on board with your work-life balance goals are to discuss the issue openly and honestly, offer support, and set reasonable expectations.
Talking about work-life balance is crucial because it can help build a stronger relationship. When spouses understand each other's needs, they're more likely to support each other's goals. You can also try offering support by listening attentively and helping out when you can.
Finally, ensure that you set realistic expectations for how much help your spouse should provide. Don't expect them to do everything; instead, ask for their input and cooperation to achieve success together.
Set realistic expectations for how much help your spouse should provide to you. Don't expect them to do everything; instead, ask for their input and cooperation to achieve success together in your marriage.
Click To Tweet
How can you make time for your marriage if you have a busy work life?
There are a few ways to make time for your marriage if you have a busy work life. You can adjust your work schedule, find ways to reduce stress at work or find time to relax together.
If you're married and have a busy lifestyle, finding ways to make time for each other is crucial. Several options are available to couples who want a successful relationship: adjusting their work schedules, finding ways to reduce stress at work, or relaxing together.
Each option has its benefits and drawbacks to consider before making decisions.
Some couples may adjust their work schedules to get more balance in their lives. That may involve changing their working hours or taking on extra responsibilities during off hours. However, this may not be possible depending on their job and career path. R
Conclusion
A successful relationship is one in which both people can balance work and family life. Doing that can be challenging, but there are a few things that you can do to make working towards a balanced life easier: set realistic goals, stay organized, prioritize your goals, and communicate with your partner.
Creating a schedule that works for you and your spouse is essential because it will help you avoid feeling overwhelmed or resentful.
Setting boundaries can be complex, but it's necessary to maintain your sanity while working together.
Effective communication is vital to any relationship and is especially important when achieving a work-life balance. Discussing problems before they become significant will build trust and have a better chance of resolving conflicts amicably.
How good is your work-life balance, and what can you do about it?
I would love to hear your thoughts.
Please leave your comments below, or let's continue the discussion on Twitter, Facebook, Instagram, or Linkedin.
Thanks for your time.