Fathers play an essential role in the development and well-being of their children. They can provide love, support, and guidance to their children. In addition, dads involved in their children's lives can help them develop strong self-esteem and confidence. I will discuss the essential qualities of a good father that will transform your family relationship in no time if practised.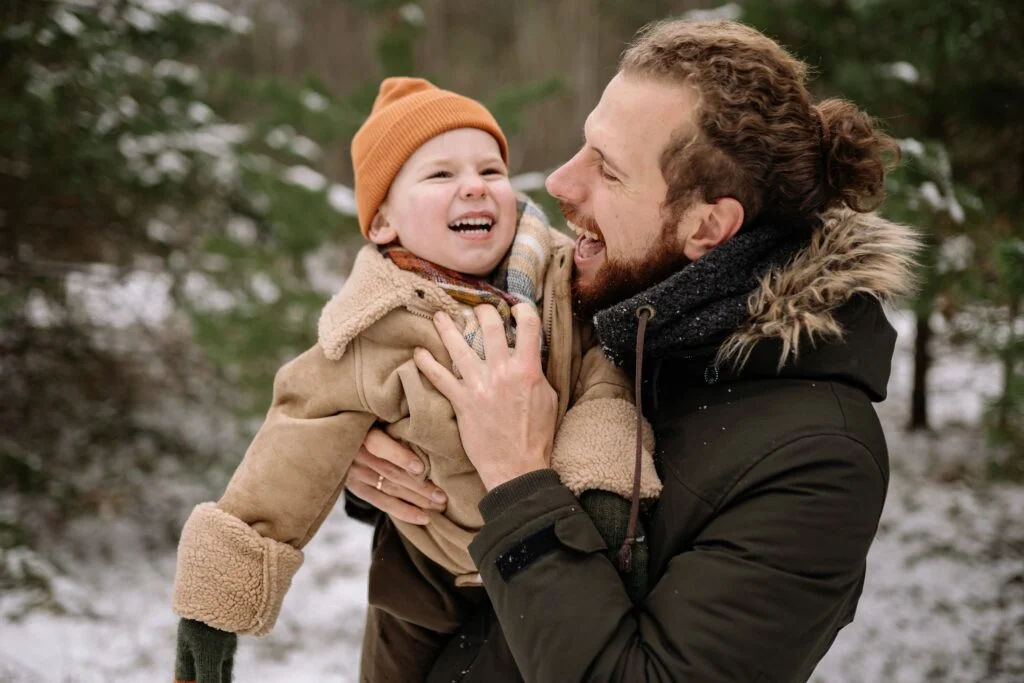 I owe much of this post to Dermot Cotulli, whose good father sermon on Father's Day was adopted.
A good father is one of the most unsung, unpraised, unnoticed, and yet one of the most valuable assets in our society.

Billy Graham
Why is it essential to be a good father?
1. Good fathers are likelier to be involved in their children's lives.
2. Good fathers help their children learn how to interact with others and develop social skills.
3. Good fathers provide emotional support for their children and help them deal with difficult situations.
4. Good fathers set a positive example for their children, which can lead to better academic performance and overall success in life.
5. Good fathers teach their children essential life lessons, such as the importance of hard work, responsibility, and respect.
What makes a good father?
1. A good father respects his spouse
A good dad respects his children's mother and continues to revisit and work on his relationship with her. However, he realizes the best thing he can do for his children is to have a loving and peaceful relationship with their mother. By so doing, he becomes an irresistible husband.
2. Provisioning is another quality of a good father
A good father provides for his children and shows through his example that hard work isn't something to be afraid of. He instils into his children the belief that hard work brings rewards to the family, not just the individual.
3. Disciplinary action
A good dad is a disciplinarian. Your job is to teach your children how to do what is right regardless of how they feel at any given time. The Bible urges fathers to "train up a child in the way he should go, and when he is old, he will not depart from it." 
4. The father's quality of raising great children
A good father focuses on raising good adults, not just good kids. He spends quality time with his children, engaging in activities, conversations, and bonding experiences.
Even when you start as a new parent, you must realize that one day your children will no longer be living with you. Life is very uncertain. Even though you can't control what happens to your children, you can give them the tools they'll need to navigate the significant issues they'll face in the future. 
5. Exemplary leadership
A good dad leads by example, always! Your kids are watching you all the time. You're setting a standard for them whether you realize it or not. Also, he provides much-needed emotional support to his children.
Would you feel happy if your kids were to emulate the traits they see in you today later in their lives? Also, will their mother agree with you?
6. The power of influence and negotiation
A good father teaches his children that servant leadership is a superpower and a sign of true strength. It would help if you did not try to always get your way with your children based on "being the boss". Instead, it would help if you tried negotiating with them more often.
Unfortunately, our world is predisposed to power leadership right now.
You can either use your position to dictate to others or lead them by your relationships, even if you are a servant or have no title.
7. Belief in future dreams
A good dad supports his children and provides a sense of belief in them and their goals, giving them the confidence to reach their potential. Don't stifle your children's dreams, no matter how unrealistic they may sound to you now. The greatest gift you can give your children is to believe in their dreams to become whatever they want.
8. Control of anger
A good dad will manage his anger without letting it become the wedge that shatters his family. Poor anger management is the bane of most toxic relationships and domestic violence.
Anybody can become angry -that is easy. But to be angry with the right person and to the right degree and at the right time and for the right purpose, and in the right way- that is not within everybody's power and is not easy.

Aristotle
9. Dependability and trust
Trust is vital to a healthy relationship between a father and his children. So, a good dad is very dependable. When they say they'll do something, they do it. When they say they'll be somewhere, they keep to their words. Their word is their bond.
One of the most significant things our kids need to know is that they can trust us to have their back.
10. Communication and Active Listening
A good father is an effective communicator who actively listens to his children. He engages in open and honest communication with his children and partner. He encourages them to share their thoughts, concerns, and ideas.
11. Flexibility and Adaptability
Lastly, being a good father requires being flexible and adaptable to the changing needs of your children. You must adapt your parenting style as children grow and evolve. Please, it's best to be open-minded and receptive to your children's individuality.
What are some challenges of fatherhood?
1. Being a role model: As a father, you are a role model for your children. Therefore, you need to set a good example for them to follow. That can be challenging at times, but it is essential to remember that your children are watching you and learning from you.
2. Financial provisioning: It is essential to provide for your family, but this can be challenging if you are not earning enough money or have a lot of debt. Try to make wise financial decisions and create a budget that will help you meet your family's needs.
3. Balancing work and family: Being a father is a full-time job, and balancing work and child-rearing responsibilities can be daunting. You may miss out on essential aspects of your child's life when working full-time.
Please, make time for your family and take advantage of flexible work arrangements. Also, talk to your partner about sharing parenting responsibilities.
4. Being patient: Children can sometimes be frustrating, so it is essential to be patient with them. Remember that they are still learning and growing, and they will make mistakes along the way
The Consequences of Lacking a Good Dad
A good father is not just an optional extra in a child's life; he is a fundamental pillar that shapes their development and well-being. Unfortunately, the consequences of lacking a good dad can have a lasting impact on a child's life.
Let's take a closer look at some of these consequences.
Emotional void: A father's love and support are crucial for a child's emotional well-being. Without a good dad, children may experience a significant emotional void. They may struggle with feelings of abandonment, insecurity, and low self-esteem, which can affect their ability to form healthy relationships in the future.
Lack of guidance: A good father guides and directs his children. He helps them navigate challenges, make wise decisions, and develop a moral compass. With this guidance, children may feel safe and confident about their path in life, leading to better decision-making and a higher likelihood of getting involved in negative influences.
Absence of role model: A father is a vital role model for his children, especially his sons. A good dad exemplifies integrity, responsibility, and respect, teaching his children valuable life lessons through his actions. When a father is absent or fails to exhibit these qualities, children may struggle to find positive role models and may be more susceptible to negative influences.
Self-identity and gender Roles: A good father plays a crucial role in shaping a child's self-identity and understanding of gender roles. A father provides a unique perspective on masculinity and teaches his children about healthy relationships, empathy, and emotional expression. Without a positive male role model, children may struggle to develop a healthy sense of self and face challenges in forming balanced relationships with others.
Academic and professional challenges: Studies have shown that children with involved fathers perform better academically and have higher career aspirations. A good dad sets high expectations for his children's education and instils a strong work ethic. Without this support, children may struggle academically and lack the motivation and ambition to succeed in their chosen paths.
Increased risk-taking behaviours: The absence of a good father can leave a void that some children may try to fill through risky behaviours. Without the guidance, structure, and emotional support a good dad provides, children may seek validation and acceptance from negative influences such as peer groups or engage in risky behaviours as a cry for attention.
These consequences highlight fathers' crucial role in their children's lives. A good dad's presence, love, and guidance provide a solid foundation for children to thrive emotionally, socially, and academically.
But don't worry if you did not have the blessing of a good and present dad. You can still develop good relationships with your kids or other young people.
My personal reflections on Being a good dad
I regularly contemplate the following questions:
Am I actively involved in my children's lives? Do I try to spend quality time with them, participate in their activities, and show genuine interest in their well-being?
Do I prioritize open and honest communication with my children? Am I actively listening to their thoughts, feelings, and concerns and fostering an environment where they feel safe to express themselves?
How do I handle challenges and discipline? Am I consistent, fair, and firm in teaching my children right from wrong? Do I provide guidance and support while instilling important values and life lessons?
Do I lead by example? Am I mindful of the behaviours and attitudes I demonstrate in front of my children? Am I striving to be the role model they need, embodying respect, responsibility, and integrity?
Am I supportive of my children's dreams and aspirations? Do I encourage them to pursue their passions and believe in their potential? Do I provide a nurturing environment to empower them to explore their interests?
How do I manage my emotions and handle conflicts? Am I practising healthy anger management and fostering a peaceful atmosphere within my family? Am I modelling effective problem-solving and conflict-resolution skills?
Am I building trust with my children? Do I consistently follow my promises, prioritize honesty and openness, and respect their boundaries? Am I actively working to strengthen the trust they have in me?
Reflecting on these questions allows me to assess the quality of my relationship with my children. It helps me recognize areas where I can improve and further develop the qualities of a good father.
As a father, I am responsible for continually evaluating and nurturing my relationship with my children. By doing so, I can create a loving, supportive, and trusting environment that allows them to thrive and develop into responsible, confident individuals.
Now is your turn.
So, take the time to evaluate your relationship with your children and consider how you can further develop the qualities of a good father. Your efforts will impact their lives and bring immense joy, fulfilment, and a deep connection that will last a lifetime.
Conclusion
Being a good father goes beyond providing for your children's physical needs. It involves being present, engaged, and committed to their emotional, social, and psychological development. Lacking a good dad can profoundly impact children's self-esteem, relationships, and overall well-being.
Being a father is a full-time job, as dads play a vital role in their children's lives.
By embodying the qualities of a good father, such as respect, provision, discipline, leadership, and emotional support, you can make a positive difference in your children's lives. Take the time to nurture your relationship with your children, build trust, and create a safe and loving environment where they can flourish.
Fathers can make a difference in their children's lives by being involved in their upbringing.
How good is your relationship with your children?
I would love to hear your thoughts.
Please comment below, or let's continue the discussion on Twitter, Facebook, Instagram, or Linkedin.